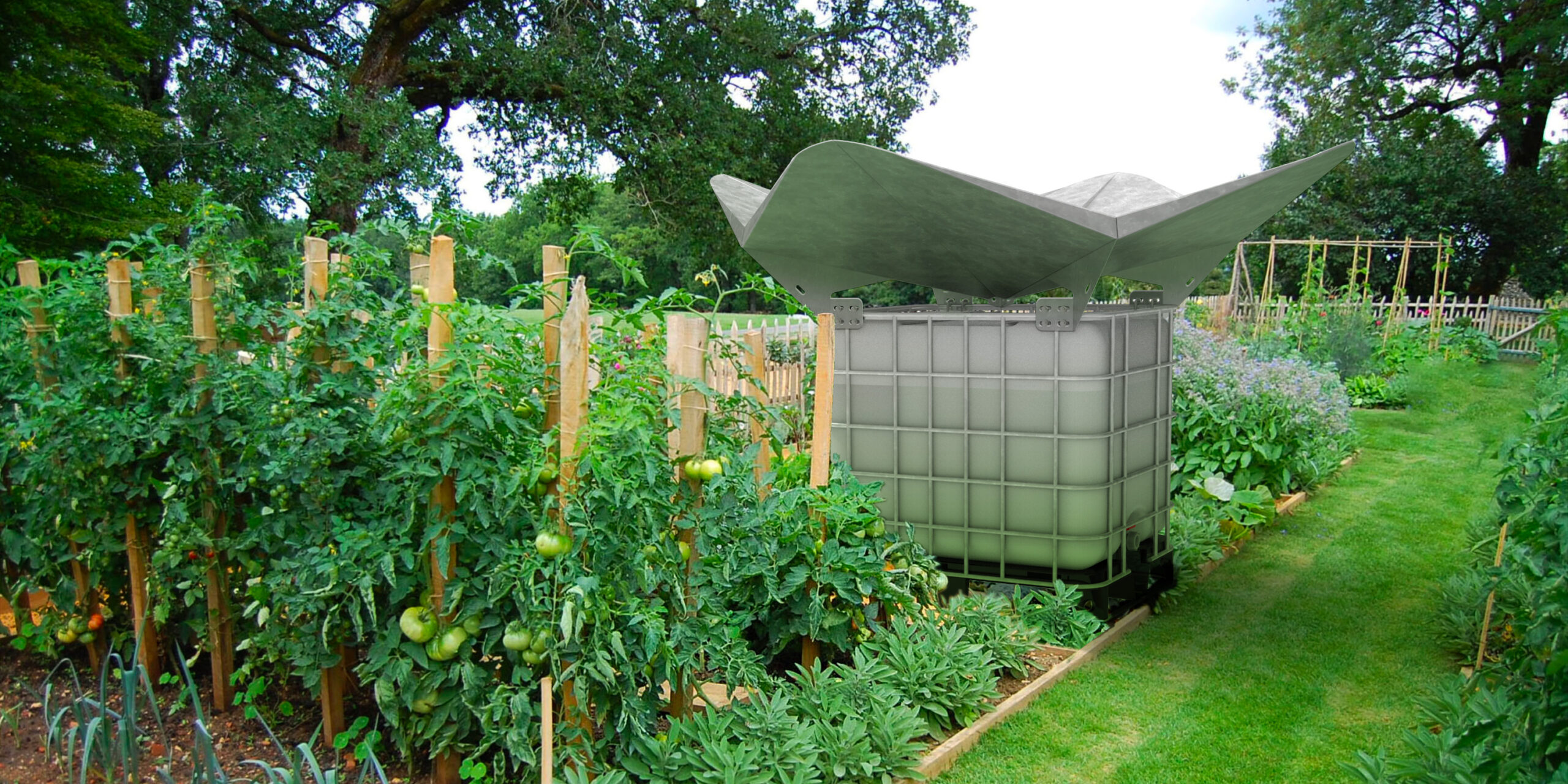 The economical solution for watering the garden with rainwater.
Rosiluv is a clever solution for collecting rainwater efficiently for later use in your garden.
Rosiluv is a 4m2 funnel that can be easily installed on top of a water tank (IBC 1m3).
Rosiluv collects rainwater directly into your tank.
Rosiluv is a low-tech, robust equipment made of galvanized steel.
Using Rosiluv :
you have water available for watering the garden, even in times of drought.
you reduce your consumption of drinking water.
you reduce your water bills.
you optimise the life of your tank by protecting it from solar radiation.
you have a rain shelter to store your tools.