Description
You don't have a roof or a greenhouse in your vegetable garden?
Is it difficult to connect a roof to your water tank?
Rosiluv has been designed to facilitate the collection of rainwater in complete autonomy.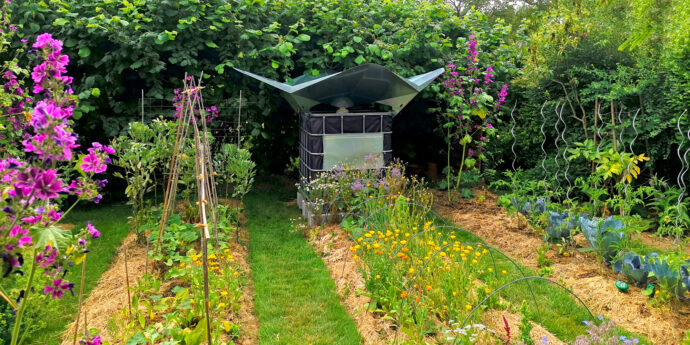 It is a funnel roof of 4.3m2 which is fixed on an IBC 1000×1200 type water tanker.
Its 4 petals capture rainwater to direct it by gravity to the watertank.