We develop eco-designed equipment intended to generate new gestures to accelerate the ecological transition in the field of waste, cleanliness and water. This equipment makes it possible to collect externalities such as rainwater, bio-waste, urine and glass at source to include them in recovery loops, in accordance with the principles of the circular economy. The circular economy aims to reduce environmental impacts by optimizing the use of natural resources by reusing or recycling them. This equipment thus contributes to building a more resilient economic model, by allowing better management of resources.

This equipment is manufactured in Angers, France.

EKOVORE is a brand of the FALTAZI company.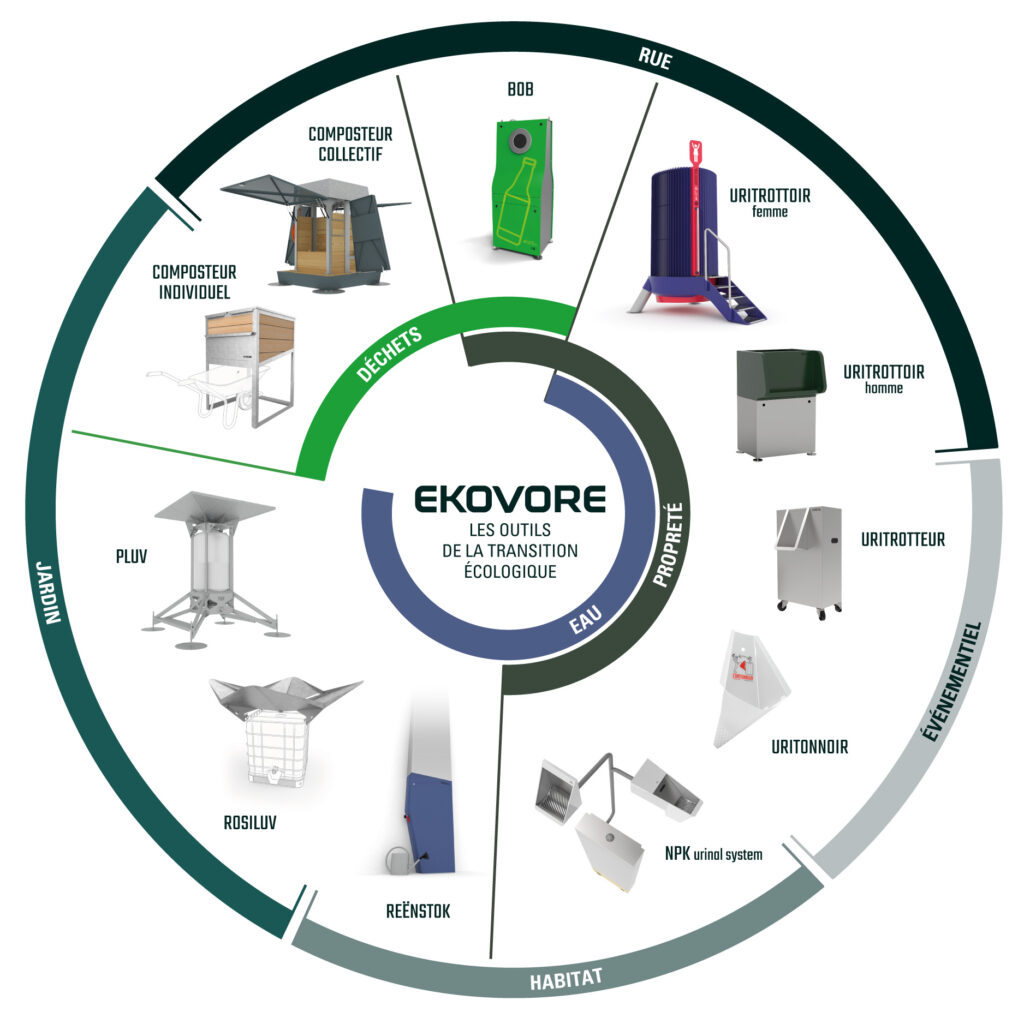 We are members of Réseau Compost Citoyen and Réseau d'Assainissement Écologique.