Description
BOB is a tactical glass container. BOB, is a tactical glass container intended to complete the existing offer. From spring, we observe a growing phenomenon of alcohol consumption in public spaces. Some sociologists attribute this situation to shared accommodation. Indeed, sharing an apartment with several people reduces the possibility of inviting friends. Thus, by becoming the place of the student party, the public space is the subject of new nuisances such as the illegal deposit of glass bottles… The technical services of the cleanliness of the cities are thus, more and more solicited.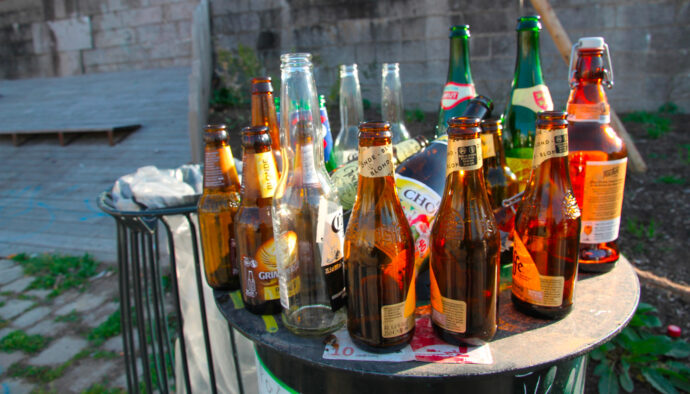 This container was designed for:
– be installed as close as possible to the festive places and to be moved, if necessary.
– transmit in real time the level of filling of the glass to the technical services of the city.
– be positioned in cramped places where it is not possible to install large glass containers.
– be emptied by suction in record time.
It features an understandable silhouette in the shape of a BOB bottle, a glass container that completes the collection service.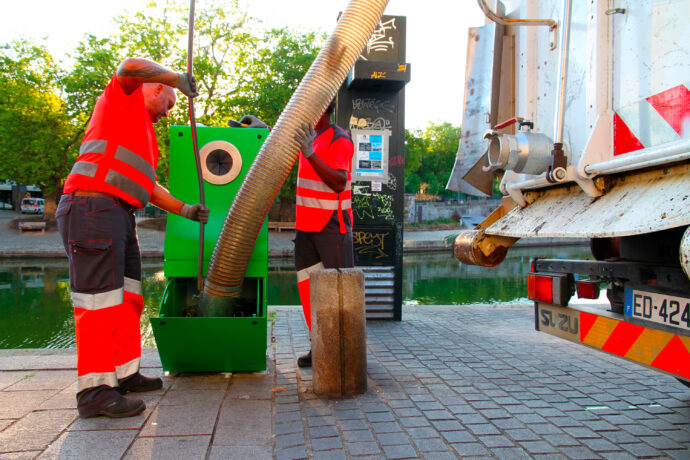 The emptying is done by suction.